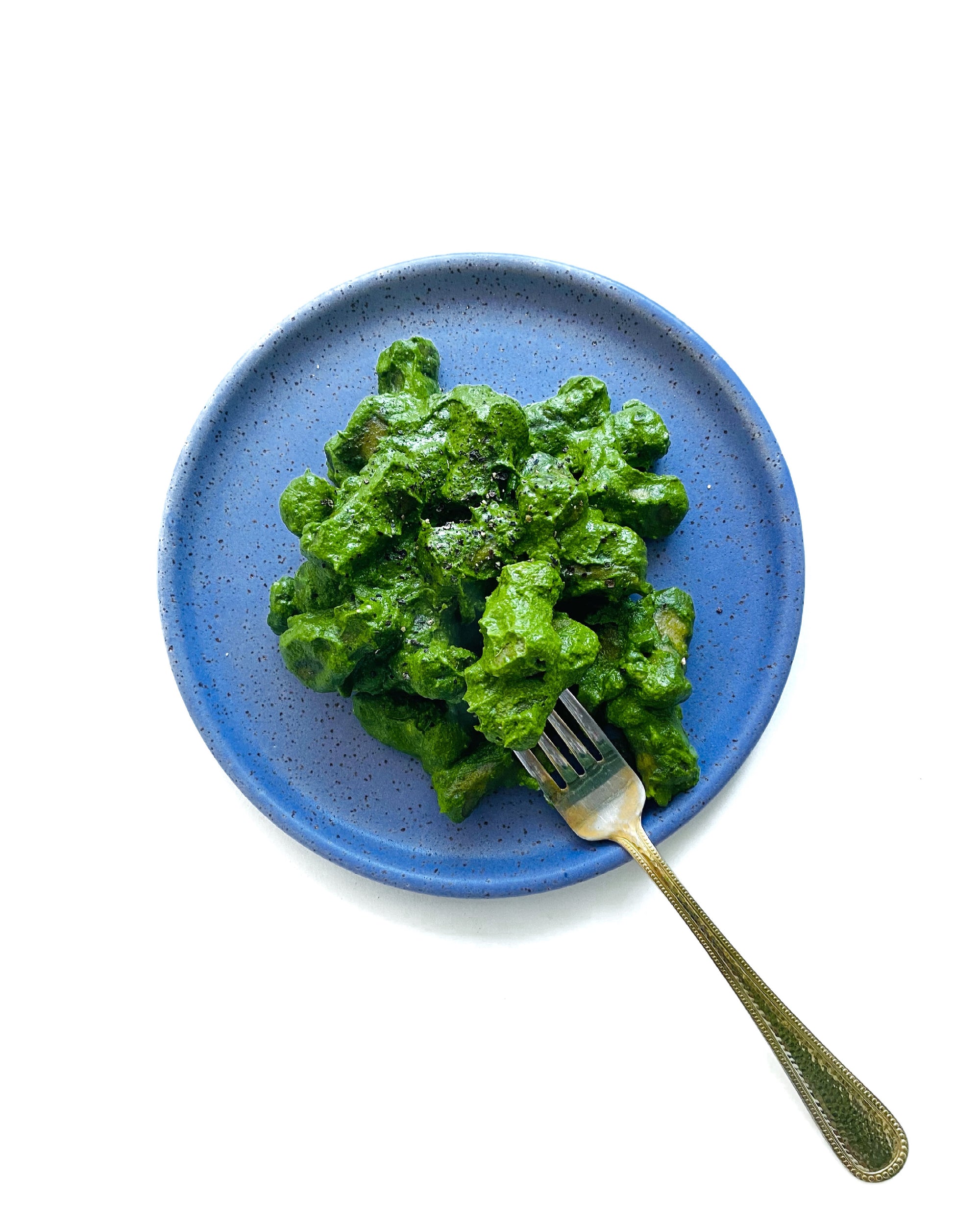 Gnocchi with Pesto Cream Sauce
Recipe by Adeline Waugh, @vibrantandpure
Makes about 2 servings 
INGREDIENTS
Gnocchi


1 cup mashed or puréed sweet potato


1 1/2 cups oat flour


1/2 cup arrowroot or tapioca flour


2 Tbsp melted coconut oil


Pinch of salt


1 Tbsp of plant-based milk, as needed


Monty's Butter, as needed


Pesto Cream Sauce



1-2 Tbsp reserved pasta water


3-4 Tbsp pesto of choice


DIRECTIONS


Work all of the gnocchi ingredients together with your hands (except the milk) until a smooth dough forms. If the dough is too crumbly, add 1 Tbsp of milk.


Cut the ball of dough into a few small pieces, and roll each piece out with your hands to create a snake/rope shape. Slice into small bite-sized gnocchi and add to boiling salted water. The gnocchi should only need 1 to 2 minutes.


Once they start popping to the top of the water, remove them and add them to a pan with some Monty's Butter. Shake them around in the pan with the butter on medium heat until they get slightly brown and crispy on the outside.


Next, add in a few spoonfuls of your favorite pesto, a few spoonfuls of Monty's Cream Cheese, and 1 to 2 Tbsp of pasta water to thin out the sauce and mix everything together until the gnocchi are all covered in a nice and creamy pesto sauce. Salt as needed and garnish with whatever you'd like.


Makes about 2 servings